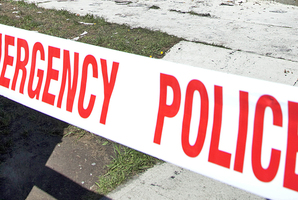 Ambulance staff attending a call to a Porirua home this morning were surprised to find an unexploded mortar bomb in the resident's lounge.

The ambulance officers arrived at the property about 9am for an unrelated incident, Sergeant Guy Callahan of central police communications said.

"As they were leaving the address they noticed this item in the lounge and decided to give us a call.''

The New Zealand Defence Force explosive ordnance disposal team was called to the address and the mortar bomb, which was found to be inert, was removed.

It was taken to Waiouru for disposal.

No residents in the area were evacuated during the bomb's removal.

Mr Callahan was not sure how the resident came to have the bomb, but they could be bought from army surplus stores.

"It's not really illegal to have it, but to an untrained eye most people aren't to sure if it's live or inert."

It was not known why the army took the bomb away.
- APNZ