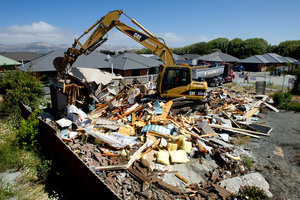 The red zone cordons around quake-damaged Christchurch city centre have been eased further back today.
Colombo St, from Lichfield St to Hereford St, was opened up at 5pm for the first time since the deadly February 22, 2011 earthquake.
The two-block reduction will "substantially open up the area", said the Canterbury Earthquake Recovery Authority (Cera).
The change is the latest in a series of reductions to the cordon by Cera ahead of the entire rebuild zone cordon being lifted by the end of June.
After the full cordon is lifted, fencing will remain around sites where demolition, construction or infrastructure work is being carried out.
- APNZ