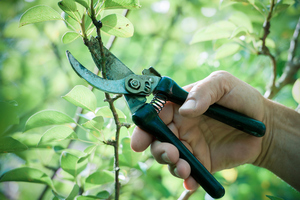 Wellington councillors have put a hold on outsourcing more infrastructure work after having to accept 27 job losses.
At an urgent council meeting yesterday, councillors debated whether to include suburban street-cleaning and vegetation control in a comprehensive road maintenance contract - or risk ditching the tenders at a cost of more than $1.6 million a year.
The proposal would lead to 27 jobs losses from the council's CitiOperations unit, which is tasked with providing infrastructure services across the city.
After significant debate, the majority of councillors voted in favour of the proposal.
Wellington Mayor Celia Wade-Brown today said the council had to act in the interests of the city and ratepayers, as well as staff.
"Officials advised that the financial risk of not continuing with the current tenders could exceed $1.6m every year," she said.
"We are committed to ensuring ratepayers get fair value for money, and we'll continue to examine our levels of service, contracts and tendering processes."
The council unanimously agreed to put a hold on outsourcing further infrastructure services, including graffiti removal and drainage inspections.
It also unanimously agreed to a review of how the council provides services to the community, including in-house providers, external contractors and shared services.
Ms Wade-Brown said the council had for years run a "mixed-model system" of both in-house and external providers.
"The big change today is that we want to have a bigger role in the big decisions - because we are ultimately accountable, as we should be."
- APNZ