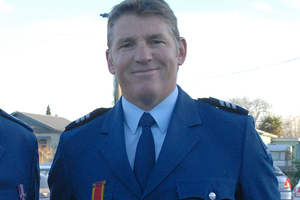 A police officer who admitted assaulting a man who allegedly rifled through his personal cellphone has escaped a criminal conviction.
Sergeant Craig Prior was suspended from duty and voluntarily stood down from his role at the New Zealand Police Association while colleagues took him to court.
The Christchurch officer was called out to a domestic dispute on November 24 last year but mistakenly left his phone behind.
Christchurch District Court heard earlier that a man at the city property phoned police to boast that he had discovered the phone and had searched through its contents.
He found things on the phone that he found "interesting", the court heard, and claimed to have taken photographs of some content.
Prior, fearing that the man had snatched pictures of his own children that he had on his phone, returned to the house.
Defence counsel Jonathan Eaton said Prior allegedly reached through a gate and grabbed the man by his scruff of the neck and demanded to know what photographs he had taken.
Mr Eaton said the alleged assault was so minor that if his client was not a serving police officer, it would never have reached court.
The lawyer said that since it was his client's personal cellphone, also used for Police Association work, it contained personal, private and privileged information, including pictures and details of his children.
The facts were not disputed, he said.
A judge at Christchurch District Court yesterday discharged Prior without conviction.
- APNZ