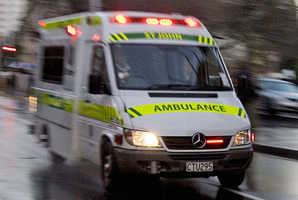 Two people were injured this morning in a four vehicle crash in Tauranga which blocked State Highway 2 near the southern end of Welcome Bay Rd.
A Mount Maunganui St John Ambulance spokesman said the crash occurred about 5.45am after two vehicles travelling in opposite directions collided, then two other vehicles became involved.
The drivers of two of the vehicles were taken to Tauranga Hospital by St John Ambulance, the male driver of one vehicle suffered moderate to serious, he said.
It is believed the man sustained a head injury while the other patient suffered lesser injuries.
The occupants in the other two vehicles were assessed at the scene but did not required hospital treatment, the St John spokesman said.
Both lanes of SH2 were closed for several hours with detours in place until the wreckage was cleared, but the road has since been reopened.
For more articles from this region, go to Bay of Plenty Times