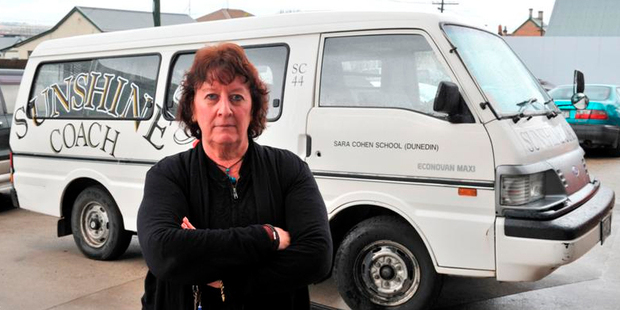 Pupils at a Dunedin special needs school are beginning to wonder if someone has it in for them.
The Sara Cohen Special School in Caversham had its wheelchair lift van so badly damaged last week it may not be repairable.
The attack followed the destruction of the school vegetable garden, which was used to teach pupils about food, in February.
"It's hugely disappointing. That van was used every day to take the students around," principal Raewyn Alexander said yesterday.
"It was sitting out the front of the school last week, when a staff member saw the door lock was all broken and then the ignition barrel fell out.
"We can't get the parts to fix it, so it may not be able to be driven again. That would have a huge impact on us."
A group from the school was unable to go on its weekly outing yesterday because of the damage.
"Why would anyone try to steal from us?" Mrs Alexander asked.
"We got the van in 1998 from Variety Clubs New Zealand but, because it was donated, we don't get the benefit of the sale. All we get if it goes back is $1.
"We are one very unhappy group of people, all because of the actions of someone who does not care or understand how much damage they have caused."
Dunedin police were keen to hear from anyone with information on the attack, Acting Senior Sergeant Damion Rangitutia said yesterday.
"It's certainly a shame that someone would do something like this to a school like that and we'd be very interested to hear from anyone who saw anyone walking around or acting suspiciously in the area, around the 22nd or 23rd of March.
"It's also a timely reminder to people to take preventive measures and make sure their cars are secure."