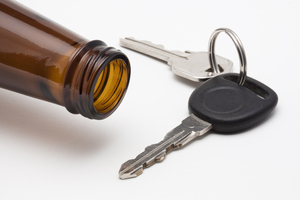 A Napier drunk driver subjected police to two hours of abuse when she was arrested after being found passed out in the driver's seat.
At 4.20pm on January 3, Raewyn Sorensen, 39, sparked numerous complaints from motorists for speeding, swerving and failing to stop while driving on Simla Terrace, Napier.
Witnesses followed her to her home after being cut off and seeing her speeding, and when police arrived they found her passed out in the driver's seat of the vehicle.
Sorensen plead guilty to charges of refusing to accompany an officer, careless driving and driving with excess breath alcohol when she appeared at the Napier District Court today.
When found by police she failed a breath screening test and was required to accompany the Sergeant. She instead began abusing the officer.
After 12 minutes of repeated warnings being ignored, she was arrested.
Blood tests were undertaken which later showed a reading 157 milligrams of alcohol per 100 millilitres of blood - nearly twice the legal limit.
Sorensen offered no explanation, but spent two hours abusing police.
Judge Anna-Marie Skellern sentenced her to 80 hours' community work and disqualified her from driving for 8 months. She was ordered to pay analyst fees and court costs.
Sorensen's lawyer Cliff Church said his client had been under immense pressure at the time and snapped.
"She accepts that her behaviour was crazy."
For more articles from this region, go to Hawkes Bay Today