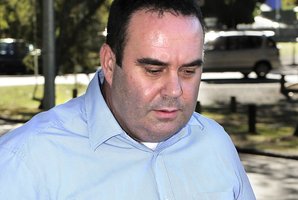 A former Tauranga businessman who siphoned $317,000 from a motorbike dealership was motivated by "greed, greed and more greed'', a judge has said.
Glenn George Bayly, 46, was jailed for two years eight months when he appeared for sentencing in Tauranga District Court yesterday. Last month Bayly pleaded guilty to 68 fraud charges part-way through his jury trial.
At the time of his offending Bayly was co-director and shareholder with Michael David Fisher in Glenn Bayly Motorcycles which was trading as Moto GB in Mount Maunganui.
Between 2007 and 2009 Bayly stole money paid to him for motorcycles, either pocketing cash or cheques and skimming funds from trade-in vehicles.
He also made multiple false accounting entries to re-route funds to himself through the company accounts, and tried to cover up his fraud by changing computer banking and password codes.
Yesterday Judge Russell Callander told Bayly he had systematically milked the company of funds.
Lawyer David Weaver had urged Judge Callander to impose a sentence of home detention given Bayley's lack of prior convictions and previous good character.
Crown prosecutor Julie O'Brien said Bayly had all but deliberately driven the company into the ground as he milked it of cash,.
"This was nothing other than pure and simple greed and several people's lives were significantly altered by his criminal offending,'' she said.
For more articles from this region, go to Bay of Plenty Times