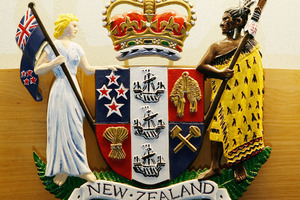 Two men will appear in court on Thursday after a 14-month-old baby boy was found abandoned and crying in a pram in the middle of the night.
The child was found on a Christchurch city centre street around 3am last Thursday by a resident who heard it crying.
Police were phoned and the boy was taken into Child, Youth and Family (CYF) care where it remains.
Two men, aged 29 and 43, one of whom believed to be the child's father, were arrested soon afterwards.
Sergeant Vaughan Lapslie said they are due in Christchurch District Court this week charged with leaving a child under the age of child without proper supervision.
CYF acting southern regional director Theresa Perham said the child had been placed with a Child, Youth and Family caregiver "until we could ensure his safety with family''
"He is doing well,'' she said.
"We are working closely with the family to make arrangements for the future care of this little boy.''
Babies and young children should never be left without adequate supervision, she said.
"We would advise anyone who comes across a baby in this situation to call the police.
"When we are alerted to children being left unsupervised, we ensure the immediate safety of the children and work with the parents and wider family to ensure the children are adequately supervised in the future.''
The Christchurch case came just days after a baby was left locked in a car outside a Porirua supermarket, with a note saying its mother was inside and to call a mobile number if there were any issues.
Police and CYF are trying to track down that mother.
- APNZ