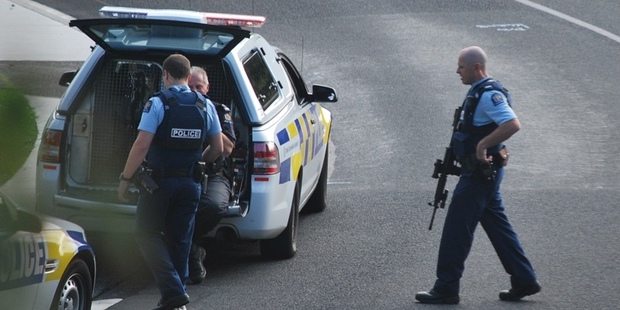 Dramatic scenes were played out yesterday in the suburb of Birkdale, on Auckland's North Shore.
Police arrested six people at a Stott Avenue address following reports of a noisy fight involving a gunshot.
It is not yet known whether anyone was injured in the kerfuffle.
One of the street's residents, Luke, described what happened when police turned up.
"There were about four or five guys lying on the ground handcuffed, and quite a few armed cops.''
Another resident, Amber, said there was plenty of commotion.
"A helicopter was going around, and so we thought we'd go to the top of Stott Avenue.
"It was all cordoned off, and they (the police) were telling everyone to go away. We couldn't even go near the road."
Armed offenders squad members, a dozen police cars and helicopters were also involved.
Other residents Newstalk ZB spoke to say they had never seen anything like it on their street.