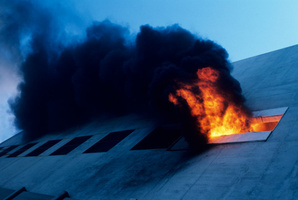 A New Zealand family had to escape from a fire in their apartment in Thailand.
John Owen, 46, was asleep with his two children at the Royal Cliff Garden Resort, when a fire broke out in their apartment on the 21st floor of the building on Saturday night (NZT), news website Pattaya One reported.
The two children woke first to the apartment filling with smoke and woke their dad. As they escaped, the fire was in the kitchen area, the website reported.
Five fire trucks attended the blaze, which crews brought under control in 30 minutes.
No one was injured.
A faulty electrical appliance was thought to be the cause.
- APNZ