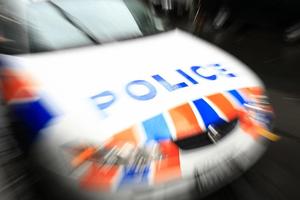 An elderly woman has been left bruised and shaken after escaping through a window during a "cowardly" attack in her home yesterday afternoon.
Police are hunting the man who broke into the 76-year-old's Opotiki home at about 1.15pm.
When the woman encountered the young man in her house and demanded to know what he was doing, he grabbed her and demanded cash, police said.
The victim attempted to flee but he threatened to kill her if she screamed or called the police.
The offender then forced her into a bedroom, where the victim later escaped through a window and raised the alarm.
The man, described as a short, slim fair-skinned Maori man aged between his late teens and early 20s, stole a small amount of cash and left the address.
The woman was left bruised and shaken and was seen by medical staff but did not require hospital treatment.
"This is a cowardly attack on an elderly female in her home, a place she should be safe," Whakatane Police detective constable Ash Clements said.
"He needs to be caught, this type of offence can not he tolerated in our community."
People who had information or who noticed anything suspicious in the King St area between 1pm and 1.30pm were asked to contact Opotiki Police at 07 315-1112, the
Whakatäne police 07 308 5255 or pass on information anonymously via the Crimestoppers line 0800 555 111.