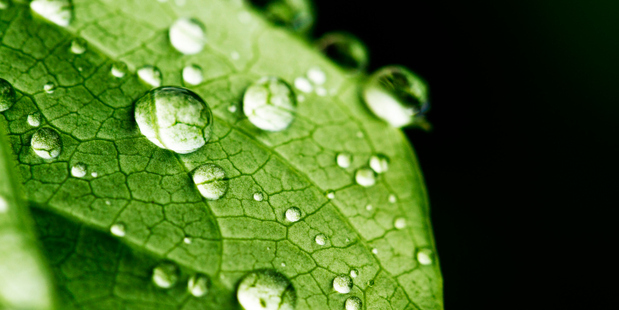 Rain is failing to fall over the Auckland region despite it falling just 100kms to the east of the city earlier today.
Rain for Auckland was always going to be a close call today for Auckland however all indicators yesterday pointed towards the wet stuff being more widespread for Easter Sunday. However once the sun rose this morning the northern rain clouds have been rapidly falling apart.
"It all depends on the wind flow and a slight change in direction will see that rain either falling in Coromandel or a slight shift could see it spread into Auckland" said head weather analyst Philip Duncan last Thursday.
This morning the bulk of the rain fell east of Auckland over Coromandel - but another chance for showers remains later today.
Auckland remains inside and area vulnerable to showers turning to patchy rain for a time - but WeatherWatch.co.nz says there just isn't enough energy in the north of New Zealand to really bring in the big rain clouds.
While farmers will be bitterly disappointed with the slightly drier Easter Sunday forecast holidaymakers will be happy - as too will grape growers.
WeatherWatch.co.nz prepares reports for some Auckland vineyards and the news for them today will be positive.
But this is just the Auckland region - and rain is moving in to other places as predicted.
Along the West Coast of the South Island a band of heavy rain pushed through this morning - now another band is setting in - answering prayers for those in a drought zone desperate for rain.
Showers have affected parts of other drought zones - including Northland, Coromandel Peninsula, Bay of Plenty, Gisborne, East Cape and now Taranaki and soon the lower North Island. Nelson and Marlborough have also received a period of rain or showers.
"So far Easter Sunday is one of the wettest days we've had a in while nationally" says Mr Duncan. "Hard to believe with so many places seeing the sun or dry condtiions today, but shows just how dry our weather patterns really has been this year".
The chance for showers increases this afternoon in Auckland and Waikato. Yesterday we were predicting a mix of dry spells and patchy rain - now we are predicting long dry spells and showers. A similar forecast for most but for farmers in the area another step back.
Humid conditions should prevail in many places today, especially the north and west.
The week ahead looks unsettled with more rain and showers in the west and south of of New Zealand.
Meanwhile it was a record breaking day of saving water for Wellington yesterday.
Since water restrictions came into place, the region-wide target for water use has been 130 million litres a day.
Yesterday only 106 million litres were used - the lowest amount since records began in 1997.
It is raining in Wellington today, and while rain is forecast mid-week the regional council is warning it may not be enough to ease the current situation.