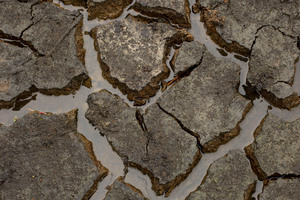 Patchy rain and showers will continue in some parts of the country today, chipping away at the drought conditions.
WeatherWatch says while there has been rain it hasn't been extensive.
It says the showers are further evidence the long run of non-stop dry weather is gradually coming to an end.
More rain is expected today, with some decent falls on the South Island's West Coast tomorrow.
Western and northern areas will see bands of showers from time to time.