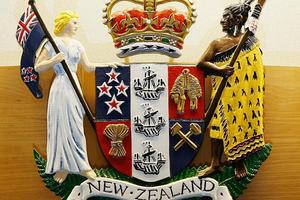 An alleged conman said to have cheated over 100 people has told a court he's getting a raw deal.
Michael Helsby-Knight appeared in the Auckland District Court by audio-visual link from prison where he argued against a Crown application for an extension of time to prepare the case against him.
It is alleged he ripped off more than 100 victims out of a total of $147,000 by taking off with deposits for electrical goods.
The 54-year-old faces at least 113 charges that include obtaining by deception and using forged documents after being extradited from his home in Thailand last year.
Crown prosecutor Mark Williams described the case as a "large scale fraud" that included statements from 130 witnesses and 70 folders worth of evidence.
"It is going to be a rather complex case."
He asked Judge David Wilson QC for more time to file the indictment and said there would be further disclosure made to Helsby-Knight.
But Helsby-Knight said the extension went against natural justice and the New Zealand Bill of Rights Act.
He said the bulk of the charges were the same.
"The nature of the offences ... there was no violence, no drugs. The bulk of the charges are for $124. That's the nature of it."
He said the case was not complicated and asked Judge Wilson if he had received some faxes he sent through.
"The jailers in the dungeon did it a little earlier."
He said he had contacted police on five occasions to offer his "alibi" but police told him they already had enough evidence.
"They have all the evidence, they've had all this time. They've had months and months."
He said police had eight months to get the file ready and asked Judge Wilson to throw the charges out.
But Judge Wilson pointed out that the Crown now had the file and it was their job to independently review it.
He said the Crown had indicated the indictment would be sent to Helsby-Knight before the case was called again in May.
"There will be no impact on the overall disposition of the case," Judge Wilson said and granted the extension.
- APNZ