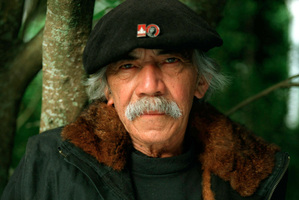 The take from an auction of rare New Zealand paintings is expected to top $2 million.
The auction in Auckland last night fetched $1.7 million but a number of works are still under negotiation.
A Bill Hammond work sold for nearly $300,000, a Charles Goldie for $258,000 and a Ralph Hotere sold for $222,000.
Webb's Auction House director Sophie Coupland said the art world isn't feeling the impacts of the recession.
She said support from collectors for work at the top end of the market has been strong for the last five to 10 years, and is likely to continue.