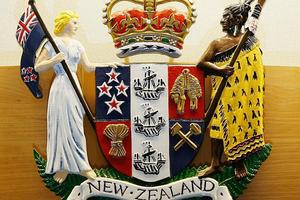 A Whangarei company director who fraudulently obtained more than $77,000 from the Accident Compensation Corporation by submitting false invoices will not have to pay the money back.
Lisa Hemo Tawhai, 30, who earlier pleaded guilty to 60 charges of dishonestly using a document, has appeared for sentencing in the Whangarei District Court.
Judge Keith de Ridder sentenced her to nine months' home detention but did not order reparation, although Tawhai indicated through her lawyer she could pay by instalments.
Tawhai's company, Supported Living Services, was contracted by ACC to provide care for its patients and was paid hourly rates as well as for distance travelled.
On 60 different occasions between June 2009 and July 2010, she exaggerated the distance travelled to provide care to eight ACC clients in Northland.
In September 2010, she admitted submitting false invoices and even provided a breakdown of how much she believed she had defrauded ACC, although it was substantially lower than the actual amount calculated during an investigation.
She received a total of $77,222 for home help to which she was not entitled.
Crown prosecutor Catherine Anderson said home detention was not appropriate for Tawhai as a large amount of money was stolen in just over a year.
She said a large number of hours were taken up in investigating the matter and that ACC's scheme had been brought into disrepute.
Tawhai's lawyer Kelly Ellis said her client was in an abusive relationship and that a religious worker imposed her religious beliefs on her to plead guilty to the charges.
Judge de Ridder said Tawhai has had significant health issues for a long time and noted another person was involved in the fraud.
For more articles from this region, go to Northern Advocate