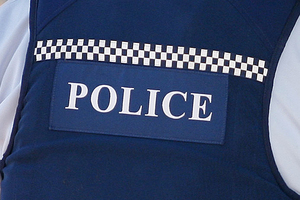 A man who pushed a bicycle into the path of a car realised the folly of his actions when the driver of the vehicle turned out to be an off-duty policeman.
The resulting confrontation resulted in Jonty Charles Pickett, 18, of Taylorville, appearing in the Greymouth District Court yesterday on charges of breaching a liquor ban, disorderly behaviour and resisting arrest. He was convicted on all charges and remanded on bail for sentencing on June 18.
The court was told Pickett had been warned twice earlier this year for breaching the Greymouth liquor ban and, buoyed by the consumption of home brew whisky, he was again openly drinking when he pushed the bike in front to the car.
When the constable got out, Pickett recognised him and said: "You can't do anything because you're not working".
When two officers who were on duty quickly arrived on the scene Pickett refused to comply with their requests, struggling with and spitting at them.
Judge John Strettell said it was obvious that alcohol was the root cause of all Pickett's problems and it was up to him to do something about it.
If Pickett has voluntarily entered and successfully completed an alcohol addiction course by June 18 he will be convicted and discharged, but if not he will face a more severe penalty.