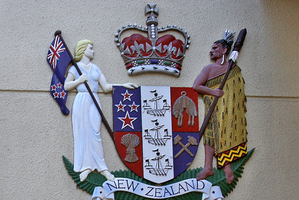 Seven people have been arrested over an incident in Tauranga that left a man with serious head wounds.
About 2am on March 3 two vehicles containing several people arrived at a car park in Twelfth Avenue.
The vehicle occupants were all armed with weapons described by witnesses as ranging from large bladed knives to lengths of steel chain, and a sword.
An assault took place, resulting in a 20-year-old man suffering serious head injuries.
He was hospitalised for several days.
Today police searched a number of properties in Tauranga and arrested six men and one woman aged between 21 and 39, all associates or members of a criminal gang, said police.
Officers also recovered stolen property including a farm motorbike, a road bike, and a small number of cannabis plants.
All seven face a joint charge of participating in an organised criminal group.
The seven are due to appear at Tauranga District Court tomorrow.
Further charges were likely.
- APNZ