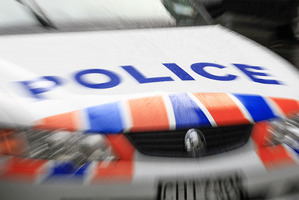 Fears are growing for a missing Katikati pensioner who has not been seen since setting off from his home by car yesterday morning.
Frank John Knowles (83) departed Katikati at 10am, intending to travel to visit his granddaughter in Auckland.
Arrangements had been made for him to have dinner there and stay overnight before driving to Whangarei today to his daughter's address.
Mr Knowles had never been to his granddaughter's address before but he was provided with full details.
He is described as being of sound mind and very capable of finding his way.
Mr Knowles was not in the habit of driving great distances but he is described as a cautious driver and normally very organised - "a creature of habit".
He was driving a baby blue coloured 1996 Honda Accord LXI Auto saloon registration number UN1109.
He was possibly wearing brown trousers, a shirt and running shoes.
There are concerns for his safety as his family has not seen or heard from him since he left Katikati yesterday. This is out of character.
If you have any information on Mr Knowles whereabouts, and for any sightings of him or his vehicle, please contact police by calling 111 (quote reference number P013275864).
For more articles from this region, go to Bay of Plenty Times