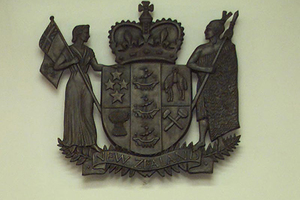 A Dargaville man who threatened to kill his former lover's new partner has been convicted and sentenced to seven months' home detention.
Paddy Allen, 40, went to the home of his ex-partner in November while in an extremely intoxicated state, the Dargaville District Court heard.
She met him outside but when Allen realised her new partner was in the house, he kicked in the door repeatedly and threatened to kill the man.
The man escaped outside and, when police arrived, Allen struggled with them, assaulting one of the officers and kicking in the police car.
He was arrested and has been remanded in custody without seeking bail for the last four months. A pre-sentence report identified Allen has a serious alcohol problem and was now willing to do something about it.
Judge Duncan Harvey said the only reason he was not sending Allen to jail was although he threatened the victims, he did not assault either of them.
He also wanted to address Allen's alcohol problems.
On the charge of threatening to kill, Allen was convicted and sentenced to seven months' home detention on special conditions.
On the two charges of resisting arrest, one of assaulting a police officer, one of unlawfully entering a yard and one of wilful damage, he was sentenced to one month home detention on each charge - to be served concurrently.
For more articles from this region, go to Northern Advocate