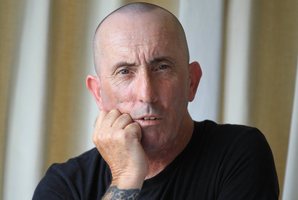 Stories making headlines across New Zealand include a cancer survivor refused entry to the Relay for Life, a father stabbed after his car was attacked and that little creme egg is a sugar bomb.
Cancer survivor Grant Wilson was apparently refused entry into Tauranga's Relay for Life at the weekend because he could not pay.
Teenager Matthew Jason Waititi kicked the passenger door of a car where a one-year-old boy was sitting, then stabbed the boy's father when he got out of the car.
One Creme egg contains about 171 calories and 25.1g of sugar.
A group of teenagers is apparently behind a string of cat shootings in Whangarei.
Michael John Hewson stopped his vehicle in the middle of the road, blocking the carriageway, before getting out with a dog, leaping on the bonnet and trying to sleep.
A forestry worker has been killed after being hit by a tree near Rotorua.
About 20 people protested outside the Masterton Police Station yesterday, claiming young people have been mistreated during arrest.
The defunct Waverley High School is being systematically vandalised.
Dame Kiri Te Kanawa has performed in some of the world's largest and most prestigious venues, but the smaller the town, the better, she says.
Middle management has been gutted and the West Coast conservancy will be merged with Nelson-Marlborough as part of a nationwide review of the Department of Conservation.
Top trending topics on Twitter in NZ at noon were: Prior, #NZvEng, #kingdomofplants, EQC, Broad, England and DOC.
Other stories making headlines this morning:
Radio loses its voice of rugby
Fatal crash blocks SH1 near Whangarei
Kids' play tractors are going nowhere
DoC workers left in the dark
Jilted lover gets home detention for threats
Victory but mother fights on