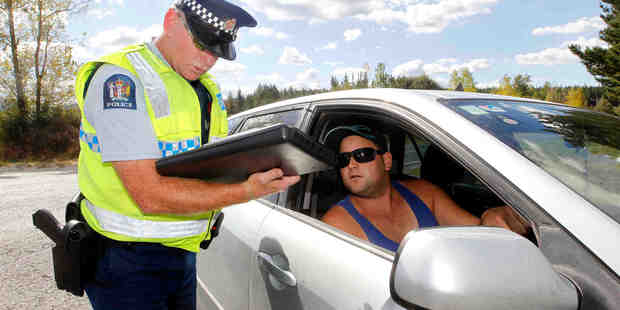 Police have yet to establish a firm suspect or a motive for the killing of roadworker George Taiaroa a week after he was shot on a remote South Waikato road.
Yesterday, police said they had widened their inquiry in their hunt for the 67-year-old's killer by speaking to "a few individuals" in Waikato, Bay of Plenty and Auckland.
Mr Taiaroa, who was farewelled at a tangi in Levin on Saturday, was directing traffic when he was shot by an unknown assailant driving a blue Jeep Cherokee on Tram Rd, Kinleith, last Tuesday. He died at the scene.
The vehicle was last seen on Link Rd between Mangakino and Benneydale not long after the shooting.
Yesterday, police set up checkpoints around South Waikato, stopping motorists and asking them whether they had seen anything of note around the time of Mr Taiaroa's killing.
Detective Tim Anderson said that there were no firm suspects although they had a description of a man, which they were keeping to themselves.
An arrest was not imminent and police were yet to find the weapon used in the attack.
"And we are no closer to a motive so we are still chasing that."
Mr Anderson said police had interviewed Mr Taiaroa's family.
He would not elaborate when asked if Mr Taiaroa had any history of conflict or violence.
Associates of the roadworker denied this when asked by the Herald.
Locals believe the killer has ditched the car in the Waikato River hid it in the bush or even buried it.
"Take your pick of places around here, there are a lot of places like the Pureora Forest or the Waikato River that you can get rid of a car," said a Tokoroa woman, who asked to be called by her first name, Laura.
"He's certainly not going to be driving it any more."
Pukeko and Bull owner Tina Schrider said she was not concerned for her safety even though a killer was on the loose.
"Not at all, I highly doubt that he's in this area, he's probably far away from here by now." She also thought the killer would have ditched the vehicle, "and hopefully would have shot himself as well".
A few of Mr Taiaroa's HEB Construction colleagues still stay at her hotel, less than a kilometre from their site, but they kept to themselves.
Mr Anderson said police had spoken to all the witnesses in the immediate vicinity, including the driver of a green vehicle they had been keen to contact.
Police were not discounting the possibility that the offender could be a local.
"It has the appearance that the offender was familiar with the road network here - as to where the person could be, that's anyone's guess," he said.
Mr Anderson admitted to a slight frustration at the investigation's progress but said police had a number of "avenues of inquiry" that they were pursuing.
"This is a difficult inquiry there's no doubt about that," he said. "It's frustrating in the sense we haven't resolved it yet.
"We still think there's a number of opportunities for the public and the community of the greater North Island to help us resolve this."
Can you help?
Anyone with information about the death of George Taiaroa should call police on 0800 Kingswood (0800 546 479) or Crimestoppers on 0800 555 111.