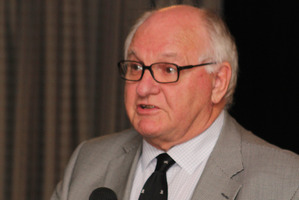 A proposal for a single, independent watchdog for print, broadcasting and online news has been generally welcomed by the industry.
After a major review of news media in the digital age, the Law Commission recommended a "one-stop shop" media regulator which was completely independent of government and the industry, and could hear complaints and issue sanctions on all forms of news, current affairs and opinion.
The commission's two-and-a-half-year investigation focused on the challenges created by the proliferation of news sites and aggregators online, and the increasing crossover between traditional broadcast and print media.
Law Commission president Sir Grant Hammond said that unlike the British Leveson Inquiry, the review was not driven by a crisis of confidence in the media. Instead it was prompted by the gaps and disparities in the legal and ethical standards and accountabilities that applied to news and current affairs.
While broadcast news was subject to statutory standards and sanctions, content accessed on-demand or on an online app was not subject to the same standards, or any standards at all.
Lead commissioner John Burrows said a single standards body was required to create a level playing field.
It would have the power to order publishers to remove material from a website, correct errors or unfair reporting, allow a person a right of reply, or to publish an apology.
Former TVNZ head of news Bill Ralston said the industry had long been crying out for a single regulator.
Asked whether the proposed authority was toothless without the ability to fine companies, he said financial penalties did not carry the same weight as printing or broadcasting retractions.
"Shaming is a far worse penalty because you lose the faith and trust of your readers and listeners," he said.
Newspaper Publishers Association head Tim Pankhurst said the industry generally supported a new watchdog, though he suggested that the existing Press Council could be extended instead of creating a new body.
Justice Minister Judith Collins said she would examine the report and report back later this year.
Recommendations
*Establishment of a News Media Standards Authority (NMSA).
*It would replace existing regulators but the Broadcasting Standards Authority would keep monitoring entertainment shows.
*NMSA would be independent of state and the industry.
*It could order the removal of content, corrections, right of reply, apologies, or censure.
*Membership would be voluntary, but only members would retain privileges afforded to media such as exemptions from Privacy Act.
*Only entities which belonged to the new body would be eligible for New Zealand on Air funding.