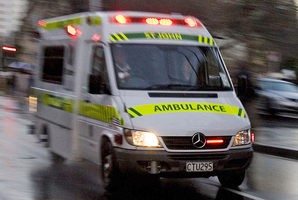 A 66-year-old man died when a large tree stump rolled on him near Dunedin yesterday.
Brian Weatherall, retired, of Broad Bay, was at Sandymount on the Otago Peninsula removing a "five-tonne" stump for firewood when it rolled on him, Senior Sergeant Steve Aitken, of Dunedin, said.
The incident was being investigated by the Ministry of Business, Innovation and Employment, Senior Sergeant Aitken said.
Senior Constable Lox Kellas, of Portobello, said the stump had been moved from its original position with equipment including a bulldozer and winch ropes. The stump was on soft ground and when a wire was disconnected, the stump moved.
"He was below the stump and it rolled and moved and he was caught," Snr Const Kellas said.
Mr Weatherall was working with another person, who was not related, he said.
The Otago Regional Rescue Helicopter was dispatched but was not required, he said.
The Portobello Volunteer Fire Brigade, the Lookout Point rescue team and Portobello and Dunedin police attended the incident, Snr Const Kellas said.