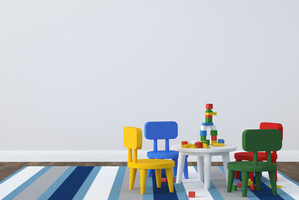 A Porirua childcare centre has been cleared to open again, despite leaving a baby in the centre after hours.
On February 20 this year neighbours broke into the Samoan Early Education Development Service (Seeds) centre in Maher Place when a baby, left in a cot, was heard crying about an hour after closing.
The mother of the 9-month-old baby arrived to find a neighbour retrieving the baby from the abandoned centre.
Education Ministry early childhood education group manager Karl Le Quesne said the incident was a result of "human error", and staff genuinely thought the baby had been picked up by his parents.
The ministry said it was one-off after the centre's signout system failed. It was not uncommon for parents to overlook signing their children in and out.
Mr Le Quesne said Seeds had reviewed their procedures and made changes to make sure a similar incident would not happen again.
It now had a written checking system for closing at the end of the day.
"Staff were very distressed, and apologised to the family.
"We are satisfied that all necessary steps have been taken, and the centre's license has now been reclassified as a full license.
The Ministry of Education and the Education Review Office would monitor Seeds regularly.
The baby still attends the centre.
- APNZ