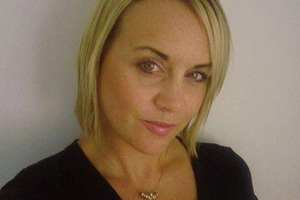 The man charged with kidnapping Rae Portman was her pallbearer and bestfriend's husband.
Dean Michael Addison appeared at the Papakura District Court on Thursday charged with kidnapping Portman, who was later found dead.
He was one of the pallbearers at her funeral, along with her father and brother.
Portman's friend, who declined to be named, said her friends were in shock at the arrest.
"I'm disgusted. He carried her coffin out. His wife was her best friend. I just can't understand it," she said.
Detective Inspector Mark Gutry also attended Portman's funeral and confirmed Addison was a pallbearer.
"We have spoken to her family and they are pleased with developments," he said.
The 36-year-old also faces drugs charges, including possessing and supplying methamphetamine.
Addison's lawyer Mark Ryan applied for name suppression, saying Addison and his wife Nicola - who was also seated in court - feared for their safety.
Police prosecutor Anna Pollett opposed the application and after speaking with Addison's wife, Ryan withdrew his application.
It is understood Addison will apply for bail next week.
Addison's court appearance is the second development in the case this week.
Another man, Lee Rigby, appeared at the Manukau District Court on Wednesday and pleaded guilty to kidnapping Portman.
Police have arrested another man, Paraire Hori Te Awa, and charged him with Portman's murder.
Portman, 33, was four months pregnant when she went missing. Her body was found on an Ardmore farm in September last year.
Investigators believe Portman was killed about June 21 after she travelled to the Hamilton suburb of Te Rapa.
Police don't believe she came back to the Auckland area alive. Her car was sold to a scrap dealer in Hamilton.
Her movements were traced by tracking her cellphone activity.