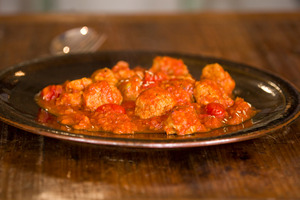 A man and especially a woman can't enjoy anything live nowadays; he/she has to spoil it all by committing it to camera for some delayed sense of retrospective enjoyment.
Every famous person you see in pictures or in media-moving footage is backgrounded (not a word) or foregrounded (interestingly, a word) by a sea of iPhones and other devices. It's a shoddy look. The fan no longer immediately celebrates the celebrity - his or her phone does.
Soon the actual celebrity will no longer exist in person at all. Only blurry footage or smoky photos of him/her will constitute any traces of his/her existence.
It points to what has been referred to as an "impoverished present" when the movement of every moment is digitised and re-enjoyed hunched over a keyboard.
If the New Zealand weather is sparkling, say, people have to enhance it by photographing and reproducing it for the enjoyment of the disembodied social media in Canada, rather than just going for a walk like they did as recently as the 1990s.
Even worse, food has to be re-appropriated into the photographic medium before being devoured because it isn't sufficiently satisfying to just eat it. No, it's all presentation and re-presentation in favour of ingestion.
And everyone's green with food envy watching the latest celebrity chef series.
No, the rock star doesn't exist anymore, nor does the film star; the Celebrity Chef has ousted them both. Why so? Well, he/she manufactures images of products, which cannot be felt, smelled or digested, making us all melt with insatiable desire.
Food is the new pornography. Nobody wants to eat anymore; they want to watch contestants being filmed eating. And let me tell you, it's not one bit enjoyable to be filmed or photographed with a mouthful of food on your plate or a plateful of food in your mouth, especially when expected to synopsise the situation simultaneously.
It bugs me to no end, because you can't eat a photo and expect to gain any remote form of gratification. Inasmuch as you can't directly, tactilely experience the Antipodean temperatures, breezes, trees and seas in British Columbia.
These days, the ratio of cameras held aloft during wedding processions to the number of people in attendance is staggeringly high. The dear old bride can't walk down the aisle and giggle tearfully with her mates anymore; she has to face the bullets of the metal moments-takers.
You can't just share a gushy smile; it has to be interrupted by the robotics of the present-damning digital age.
The question remains, to paraphrase Hansel in the film Zoolander, where do all the files go? As the old-fashioned experts will tell you, no one ever sees the reproductions of these magic moments. Unless, of course, they're involved with unquenchable social media in some form, but let's not go into the root of the problem.
No one can do anything anymore without the invasion of privacy. Click, snap, click, snap, click, snap.
An impoverished present, it is, indeed. And food is the new nude.