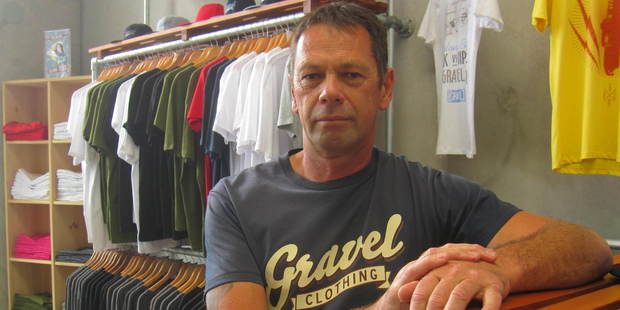 Stories making headlines across the country today include schoolgirls keeping their head during a freak bus accident and AC/DC drummer Phil Rudd in hot water over some T-shirts.
Three young school girls kept their cool as chaos erupted around their injured and bleeding bus driver after a freak accident on the way home from school in Whangarei.
A Mount Maunganui business owner is going head to head with AC/DC drummer Phil Rudd over alleged unpaid bills.
There are photos of fun, fancy dress and fabulous vintage cars as Waihi warms up for the annual Beach Hop.
A Whangarei bar may be closed for 24 hours because of an impromptu strip show.
What would inspire dozens of people to ride 270km over some of the toughest terrain in the North Island - on scooters?
Staying on the roads, Boobs on Bikes could be returning to Tauranga.
Fans are delighted Marmite is back in Rotorua, Dunedin, Oamaru and the Wairarapa.
The 2013 Gisborne wine vintage could be the best in 30 years.
The Treaty Grounds have been fenced off to stop cheeky tourists getting in for free.
A pedigree cat has been shot through the stomach in Rotorua.
Police have busted a major deer-poaching ring operating across the Bay of Plenty.
And finally police are taking to Twitter for a global "tweet-a-thon".
Other stories making headlines across the regions:
Bash victim speaks out
Man tells of shooting horror
Two are now in race to be mayor
Call to change police search laws
A Bay parent has called for a "pupil's strike"
Car lovers enjoy perfect Beach Hop warm up
Brothers in arms out muscle Aussies
Caledonian Hotel stripped