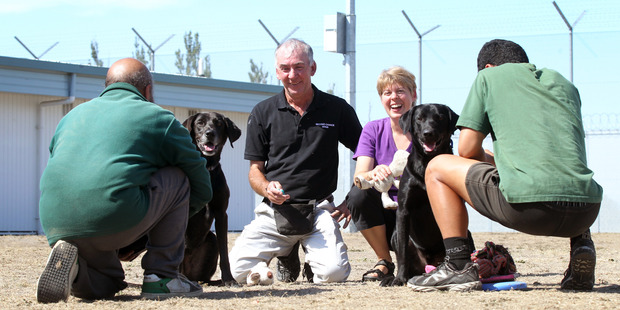 Stories making headlines around the country today include a freak accident putting a school bus in jeopardy and pooches getting a second chance in prison.
A pilot programme at Hawke's Bay Regional Prison is saving dogs earmarked to be put down and giving them a "second chance" at life.
In a freak accident a Northland bus driver was seriously injured after a piece of scaffolding smashed through the windscreen of his packed school bus.
Another truck driver had a lucky escape after his vehicle flipped into a ditch when he lost control just out of Tinui.
Riccarton Community Watch members are red-faced after losing a briefcase from an unlocked patrol car.
The Wanganui community have rallied round a local woman after it was revealed she and her two children were having to get by on a little more than $10 an hour from the DPB.
Love is in the air among the steam, sulphur and bubbling mud in Rotorua's Te Whakarewarewa thermal valley - kiwi love, that is.
An Oamaru firm has plans to up the ante in the world of portable loos
A "big rush" of Marmite fans is expected to descend on Bay of Plenty supermarkets today - with one having stocked nearly 700 jars in preparation.
Other stories making the headlines around the country:
Grant lets school buy smart board
Second spill at Tutukaka Marina
Cat owners fear for Maunu felines
Quake Study on kids
Lucky escape for experienced rider
Crash dog seeks owner