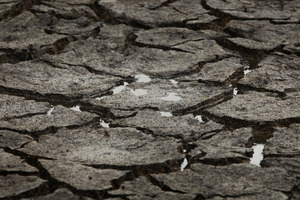 Parts of the North Island are getting a soaking tonight and the South Island West Coast may also benefit, WeatherWatch says.
"Humid conditions in the wake of [ex-cyclone] Sandra and a cooler Autumnal change are combining to produce some heavy showers over the western North Island tonight, some torrential with thunder,'' said weather analyst Philip Duncan.
"The great part is that it's producing good soaking rains to parts of the country that missed the rain yesterday, like Manawatu and parts of Hawkes Bay".
Mr Duncan said heavy showers could also reach Greymouth and as far north as Auckland, and many could spill over into eastern areas.
He said some of the downpours will be torrential which "isn't ideal" during a drought.
"The water can fall too fast onto bone dry dirt and then it not only runs straight off into the waterways but it can take the topsoil with it".
Further heavy showers with thunder could affect the western North Island overnight at various times, he said.
- APNZ