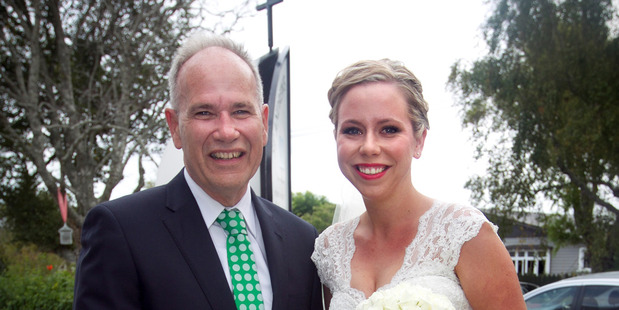 Auckland Mayor Len Brown has capped a big week planning the city's future with a major family occasion.
Eldest daughter Samantha wed longtime partner Tim Colgan, with whom she has a young son, at St Andrew's Church in Epsom yesterday.
Samantha, the eldest of Brown's three daughters with wife Shan, wore a lace, vintage-style white wedding dress.
A beaming Brown sported a tie in St Patrick's Day green.
"Yesterday and today is a major milestone for Auckland with the launch of the unitary plan," Brown said before he walked Samantha down the aisle.
"And this weekend is certainly a great time for my family."
"I know today will be one of the most memorable days of my life."