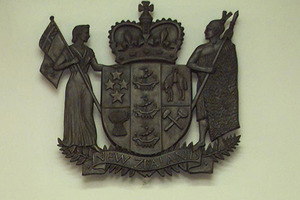 A Tokoroa couple has been jailed after two children were ill-treated, abused and abducted from care.
Elizabeth Tanya Matangi, 33, was sentenced in the Rotorua District Court today to a total of 3 years and 10 months in prison.
She had previously pleaded guilty to three counts of abducting the children from Child, Youth and Family care, for which she received 2 years and 4 months. The remaining 18 months were for charges of wilful ill-treatment, assault on a child and assault with a weapon. Matangi pleaded guilty to the two ill-treatment charges on the morning of trial and was found guilty by a jury on the remaining charges.
Her partner Stanley Williard Hamon, 46, was also sentenced to 18 months in prison after he was found guilty of threatening to kill, assault with a weapon and wilful ill-treatment of both children.
The offending happened between 2000 and 2011 in Tokoroa, Rotorua, Auckland, Putaruru and elsewhere in New Zealand.
For more articles from this region, go to Rotorua Daily Post