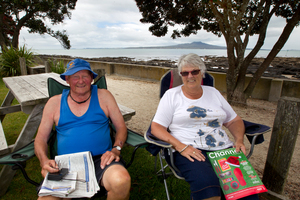 The fate of the Takapuna Beach Holiday Park on the North Shore of Auckland will be decided by a panel this evening.
There are plans for the 80-year-old park to be replaced by a Yachting New Zealand administration centre.
A six person panel will hold public deliberations this evening.
Tourism Industry Association advocacy manager Geoff Ensor says the park should be kept because it pumps $7 million into the local community each year.
"The Tourism Industry Association is clear that the people staying at the park are obviously permeating into the community and spending considerable amounts of money," Mr Ensor said.
There have been 1,200 submissions on the future of the park and the Save Takapuna Beach Holiday Park page on Facebook has nearly 8,000 likes.