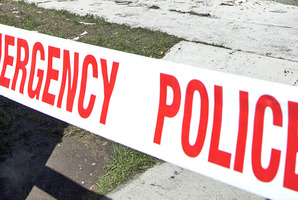 A toddler was killed in Rotorua this evening when he wandered out of a house and into the path of a vehicle driven by a relative as she backed down the drive.
The accident happened on Turner Drive about 5.30pm.
The body of the toddler, which was on a pavement, was covered with a sheet shortly after the accident as distressed family gathered at the scene.
Shocked neighbours said the toddler's family had only recently moved into the neighbourhood.
"It appears at this stage that a woman was leaving an address on Turner Drive and was unaware that the child had followed her out of the house," police said.
"Her vehicle struck and killed the 16-month-old boy on the footpath. The driver is understood to be a relative of the child but is not the child's mother."
When ambulance crews arrived at the scene the child was dead, said a St John northern communications spokeswoman.
A resident told the Rotorua Daily Post neighbours were shocked, and said the toddler's family had only recently moved to the area.
The Rotorua Daily Post understands the boy and his family from Thailand had come to Rotorua from Taupo to visit relatives.
Family members sat next to the body of the boy outside the house as police interviewed potential witnesses.
A witness said she heard screams and asked her children what the noise was.
"They said it wasn't a fight so I opened the door and saw people running across the road and heard a lot of screaming.
"There were people standing around crying . . . I didn't want to see anything else, so I went back inside. It was horrible," she said.
- Additional reporting by the Rotorua Daily Post
- APNZ