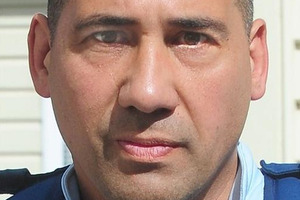 A pamphlet has been delivered to Palmerston households warning a convicted child sex offender is living in the community.
The pamphlet claims the offender is "sneaking around watching children as they walk to and from school".
The pamphlet advised people to contact police if they were concerned about a stranger approaching their child or if they were worried about any unusual behaviour.
Police had been made aware of the pamphlet and that it could cause unnecessary concern, Senior Constable Stefan Witehira said.
The pamphlet is not an official document although it comes with a "safer communities" logo attached to it, to give it the appearance of an official document.
Mr Witehira said he had spoken to those responsible for the production and distribution of the pamphlet.
If people were worried about any unusual behaviour or wished to seek advice on any matter they should contact police, he said.
A Waitaki Safer Community spokeswoman said the pamphlet had nothing to do with the organisation.
The differently named logo used on the pamphlet may have been taken from an overseas website to give the pamphlet an air of authenticity.
Mr Witehira did not say whether a convicted child sex offender was in the community.