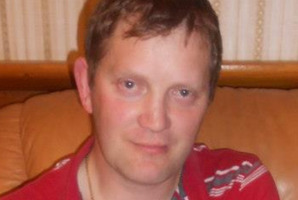 A first-time father who drowned while snorkelling south of Melbourne on Saturday will be buried on the same day that his baby daughter is christened.
Former Aucklander Ivo Curac was found washed up on rocks unconscious at Rye Back Beach after going diving for paua.
The 38-year-old could not be revived. An autopsy will determine if Mr Curac hit his head on rocks or whether he might have suffered a heart attack.
But his Auckland-based mother, Ivy Salic, said Mr Curac was fit and healthy, and had been a natural swimmer since the age of 3.
"He was the best diver. The wave must just have thrown him on the rocks or he died of a heart attack. It was just a freak wave."
Mrs Salic said her son, a tiler who moved his family to Australia 18 months ago for a better life, had been tiling the front porch of his Hampton Park house when friends asked him to go diving for the seafood.
"His wife said, 'No, I don't want you to go. I want you to finish it', and he said, 'No, no, I'll come back within an hour or two and finish it', and he never did."
Mrs Salic said his sister Marika was on her way from Holland for the funeral on Tuesday at a Catholic-Croatian church in Melbourne.
Mrs Salic, who adopted Mr Curac and his older sister from Croatia when they were children, said her son and his wife Kim were planning to baptise their 5-month-old daughter Marija at the church in a fortnight.
"Because he was going to christen his little girl in two weeks we're going to christen the baby at the same time [as the funeral]."
The family decided to bury him in Melbourne so Marija would be able to visit his grave as she grew up.
Mr Curac worked at Simunovich Fisheries and later took on a trade at the Salic's family business, Croatian Tiles. A memorial service will be held at St Patrick's Cathedral in Auckland at 4pm on Saturday.