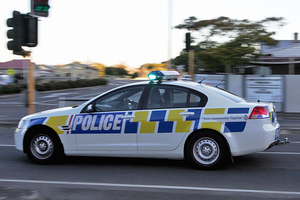 Parents are concerned a gang culture is developing at an Auckland school after a dozen police officers were called to break up a lunchtime brawl.
Police and a police helicopter were called to Aorere College, in Manukau, on Friday afternoon after a fight broke out on the rugby fields.
The Herald on Sunday has been told weapons were involved, including a hammer and a knife.
Police said one student was injured during the fight, believed to be started by five students egged on by dozens of bystanders.
The school did not go into lockdown but head prefects helped keep students calm during the ensuing afternoon classes.
The father of an Indian student - who did not want to be named in fear of their safety - claimed the troublemakers were part of conflicting gangs.
"There are gangs there, the Blood and Crips. They are usually in their colours but they just had uniforms on this time."
He claimed the school knew about the students' gang connections and said it should have acted before matters escalated into violence.
Aorere College principal Patrick Drumm dismissed claims the school had a gang culture.
He said there was a zero tolerance towards violence and the school's priority was the safety of students and staff.