High hopes for innovative fat transfer operation.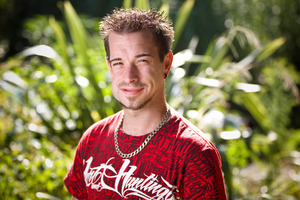 Hayden King is nearing the end of a 16-year struggle for a normal life. Still, he believes he is lucky. From the ward at Starship Children's Hospital where King stayed as a child, he is one of only two of 16 who made it to adulthood.
Hayden, 27, of Swanson in Waitakere, developed a rare cancer, rhabdomyosarcoma, in his jaw when he was just 11.
After going to the dentist to find out the cause of the pain, Hayden was sent for a biopsy at Middlemore Hospital where doctors found the malignant tumour.
He was put on a six-month course of radiotherapy and chemotherapy, which destroyed his hair and stunted his growth.
In remission, Hayden returned to school only to be struck down with the disease two years later.
His dad Malcolm, 59, had to go to school to tell him the dreadful news, and both broke down in tears.
Hayden was given a 20 per cent chance of survival and doctors carried out a harrowing operation, removing the right side of his jaw along with the tumour and replacing it with bone from his hip.
Since then he has had about a dozen reconstructive and cosmetic procedures to improve his looks and make him feel more normal.
Doctors at the Skin Institute in Takapuna are now preparing to give Hayden a fat transfer operation which will implant cells from his stomach into the sunken part of his cheek to make his face more symmetrical.
Head and neck surgeon Dr Pier Marzinotto said the fat transfer procedure would be improved with a new kind of technology called platelet-rich plasma (PRP) injections to give him the best results possible.
The total cost of the operation could be about $30,000 and it could take two or three fat injection procedures for Hayden to get the desired effect.
Hayden was chosen for the operation, which is being paid for by the Skin Institute, because it was a "miracle" he had survived after the aggressive tumour.
"No operation ever has a 100 per cent success rate and this is the same, but it has a very good success rate," Marzinotto said. "It is a miracle Hayden has got to this point, and the aim of this operation is to reduce the deformity and try and make the face symmetrical."
The procedure would be carried out in April or May, and Hayden hoped it would be his last operation. He said: "I feel like there must be a purpose as to why I made it and why 14 of the children on my ward passed away.
"I want to be a volunteer counsellor and help people who are going through what I have survived and let them know you can come out the other side.
"People sometimes look at me differently and I am hoping this procedure will help me find a job and give me a life I have never had."