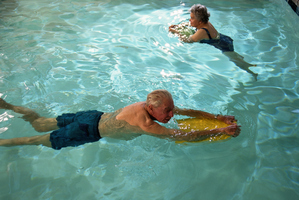 Free access to Auckland Council pools may be extended.
From the middle of next month, all council swimming pools will be free of charge for people under 16.
Council members have also voted to consider amending the Swimming Pool Pricing Policy to also give disabled users and their caregivers free access.
Manurewa-Papakura councillor Calum Penrose wants that to go further.
"I also moved an amendment, and that was for over 65s to have free access to all our swimming pools across the region.
"Unfortunately we lost that by 12 votes to four."
Mr Penrose says that is not going to stop him continue his fight for Auckland's elderly.