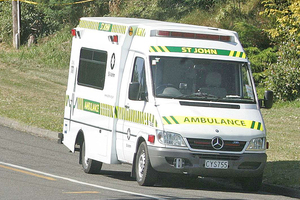 It is hoped a boy's body can be recovered from the Waikato River today.
He failed to surface after jumping from a cliff at a popular swimming spot near Taupo's Unison Park yesterday.
The boy's body has been found, but hasn't yet been able to be recovered.
Senior Sergeant Tony Jeurissen said it is a reminder for people to take care when swimming in the river and jumping from cliffs.
"The river down here might look quite benign and quite good, but it is a fast flowing current there and it obviously has its dangers," he said.
Mr Jeurissen said it was a shock for the family.
"Victim Support are here helping the family through this.
"As I expect you might imagine, it's pretty raw and emotional for them."
Following an investigation, facts will be reported to the coroner.