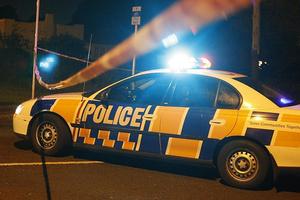 Police are hunting a fugitive who led officers on a chase through Whangarei before pulling into a driveway and running away on foot.
Leon Kereopa was allegedly driving a car that was stopped by police at 11pm last Friday.
Northland police spokeswoman Sarah Kennett said after the vehicle was stopped Kereopa drove off.
"Police chased the vehicle and Kereopa then pulled into a driveway and ran off. Police were unable to locate him and he is still at large," she said.
An arrest warrant was issued for Kereopa after he failed to appear in the Whangarei District Court on a charge of breaching his court release conditions.
Police say Kereopa is known to carry firearms and has a history of violence.
If anyone knows of his whereabouts they can contact Whangarei Police on 09 430 4500 or call Crimestoppers anonymously on 0800 555 111.