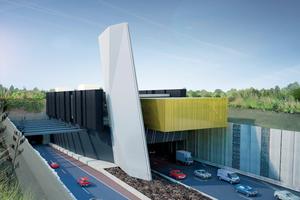 A $54 million boring machine has been purchased to drill the tunnel for the Waterview Connection in Auckland.
It has passed tests in China and is expected to arrive here in July.
Transport Agency northern highways manager Tommy Parker says the machine is an underground factory, which will drive the tunnel forward.
Mr Parker says it has been designed to dig down 30 metres then drill and blast through a 15 metre-thick layer of very hard volcanic rock.
He says the machine is the 10th biggest in the world of its type and is 15 metres tall and over 100 metres long.