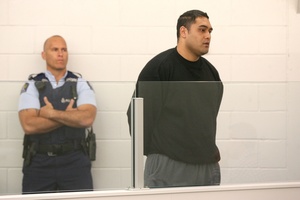 A judge has prevented publication of whether the man accused of bashing volunteer firefighter Peter Fisher has been released on bail.
Unemployed Martinborough man Milton Haira, 25, appeared in Masterton District Court yesterday for a bail hearing.
However Judge Michael Behrens suppressed all discussion on whether to grant bail, including his decision.
Haira faces one charge of threatening to kill. He has also been charged with four counts of common assault and one charge of wounding with intent to cause grievous bodily harm.
Judge Behrens confirmed that it was likely to be 2014 before the case could go to trial before a jury.
Mr Fisher received serious injuries after being attacked at a Martinborough address in October.
For more articles from this region, go to Wairarapa Times-Age