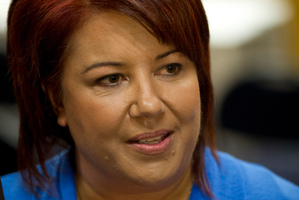 Social Development Minister Paula Bennett says Glenfield's Beneficiaries Advocacy and Information Service is still getting a bigger Government subsidy than it got under Labour, despite the loss of a $50,000 grant.
The organisation said yesterday it could be forced to close within three weeks after the loss of some funding from the Government.
Mrs Bennett said the $50,000, which the service claimed it no longer receives from her ministry, was a grant from the Community Response Fund, set up in 2009 to help NGOs during the global financial crisis. That fund expired last year.
Mrs Bennett said the organisation had received $29,200 annually since 2009 through the citizens support fund, meant for groups advocating for beneficiaries, and more than $135,880 in one-off grants through the response fund.
"The service recently met with the ministry and has been advised about further funding options available to them," she said.
But service manager Karen Pattie said she was told there was no money available, and had received an email from the ministry's Family and Community Services regional funding adviser stating: "We also do not fund advocacy services".
Ms Pattie said the service, which employs one fulltime staff member and another part-time, cannot operate on just $29,200.
"That was the reason why we were granted the $50,000 through the response fund," she said.
"Without it, we will just not be able to carry on."