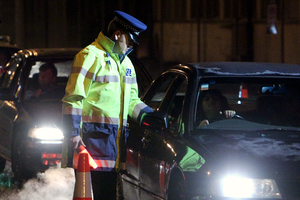 An off-duty police officer had to pull the keys from the ignition to stop a repeat drink driver fleeing after an accident, a court has been told.
Brian William Tawhai, 55, builder, appeared for sentencing in Kaikohe District Court last week on two charges of driving with excess breath alcohol, for a third or subsequent time, after he was found to be over the alcohol limit in June and August last year.
The court was told Tawhai crashed a car into a culvert on Waimate North Rd on June 10.
A test found he had a level of 1011 micrograms of alcohol per litre of breath, more than double the 400mcg limit.
He was stopped again by police on State Highway 1, Ohaeawai, on August 11. A test showed a level of 783mcg.
He was sentenced to six months' community detention, 100 hours' community work, 12 months' supervision and disqualified from driving for 12 months and one day.
For more articles from this region, go to Northern Advocate