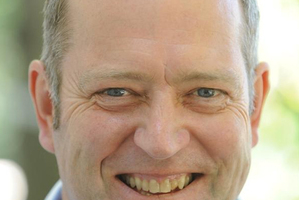 In a positive development for Dunedin's tertiary education industry, Otago Polytechnic predicts higher student numbers later this year, bucking an earlier trend of falling enrolments and cuts at other New Zealand polytechnics.
The news comes as the polytechnic celebrates its "outstanding" results in a major student survey. It outscored other participating polytechnics, universities and institutes of technology.
Otago Polytechnic officials said this year's early student enrolments-about 3250 equivalent full-time students (EFTS) - had matched those at the same stage last year.
But chief operating officer Philip Cullen said he was also ''quietly confident'' it would reach its projected target of 3945 EFTS later this year, up from about 3860 at the end of last year.
Mr Cullen said the enrolment outlook was ''encouraging'', especially in the health courses, which was positive for the local tertiary education industry and the city.
Strong growth was also expected through Capable NZ, an Otago Polytechnic subsidiary which concentrates on work-based learning and recognition of prior learning, he told the Otago Daily Times after last Friday's polytechnic council meeting.
An innovative master of professional practice degree and a diploma of professional practice are offered through the Capable grouping. Considerable interest had also been shown in courses, mainly in business, offered through the polytechnic's recently-established Auckland International Campus, which focuses on international students.
Otago Polytechnic's ''growing reputation'' for high course completion rates and offering high-quality education were contributing to the enrolment growth, he said.
The polytechnic's survey result was delivered in person to the polytechnic council recently by Wellington educationist Dr Peter Coolbear, director of Ako Aotearoa, a Wellington-based national centre for tertiary teaching excellence.
Dr Coolbear said the polytechnic had excelled, compared with other participating institutions, in the Australasian Survey of Student Engagement (Ausse), in several key measures, such as student and staff interaction, work-integrated learning and overall satisfaction.
The results were ''hugely positive'' and were ''best in show'' for most measures in the survey, and added significantly to the polytechnic's reputation.
Otago Polytechnic director of learning and teaching Dr Sally Pairman said the results reflected a great deal of effort to achieve effective, student-centred interactive learning, mostly avoiding traditional lectures.
Polytechnic communications director Mike Waddell was ''delighted'' by the results of the survey, which was conducted online last August.
The Open Polytechnic of New Zealand, UNITEC New Zealand, the Christchurch Polytechnic Institute of Technology, Wellington Institute of Technology and most New Zealand universities, including Otago University, participated in the survey.