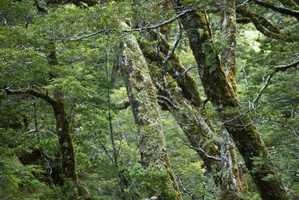 Police are investigating the death of a 57-year-old man who fell from a high-wire adventure course today.
The man was attending a team building day at Tree Adventures in the Woodhill Forest in west Auckland when the incident occurred.
A doctor and an advanced paramedic who were on the course rushed to help, after the man reportedly fell in front of his wife and scores of shocked onlookers.
Emergency services were called to the facility at 1pm but the man died at the scene from his injuries, said police.
It is not known whether he was wearing safety harnesses at the time of the fall.
Witnesses told 3 News safety was lacking before the incident.
Department of Labour staff attended the scene and are working with Tree Adventures to investigate how the incident occurred.
Victim support are supporting the man's family and work colleagues.
Tree Adventures is a popular high-wire facility that has 10 different courses ranging from three to 14 metres above the ground, its website shows.
Were you there? Email newsdesk@nzherald.co.nz
- APNZ