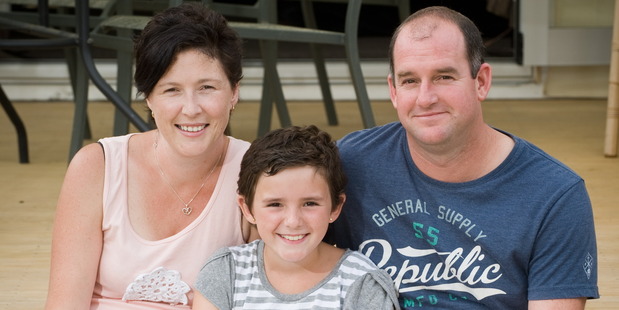 When young Paige Elliot turned down chocolate last Easter, her mum Dee instinctively knew something was wrong.
Soon after, step-dad Jaime had to collect Paige, 8, from a holiday camp, as she had what appeared to be bad flu.
At Hawke's Bay Hospital she had blood tests - the following morning she was helicoptered to Starship Children's Hospital in Auckland with her 32-week pregnant mother.
"I knew it was bad when the Starship lift stopped at Level 7 - oncology," said Dee, from Napier. "At that moment, our whole world stopped."
Paige had acute myeloid leukaemia, so the family moved to Auckland for her treatment.
Over five months, she had four rounds of chemotherapy, four operations, lumber punctures and blood transfusions.
In June, Dee went into labour in Paige's hospital room. Paige met the baby, Chloe, over Skype, from the other end of the building.
Paige was allowed home in September and is in remission and back at school, but her mother says she will need ongoing blood tests.
The family had bought a new house just a month before she took ill and the community rallied round to get it in shape for her return.
"The help from family, Starship, Ronald McDonald House and friends has been unbelievable," Dee said. "The signs are good for Paige."

• Shave for a Cure week runs from March 4-10.