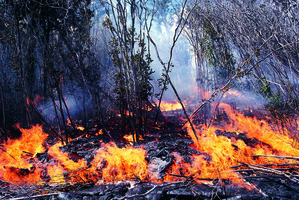 Crews have battled a scrub fire at Waiotapu, this afternoon. Photo / File
Fire crews were battling a scrub fire south of Rotorua this afternoon.
Fire communications shift manager Colin Underdown said four crews had been sent to Waiotapu, south of Rotorua, for a scrub fire.
A witness said a helicopter was also being used to help put out the fire.
for more articles from this region, go to ROTORUA DAILY POST